0
Interview with Danielle Ackley-McPhail
Posted by
TBruce
, 04 July 2012 · 276 views
The Blog Ring of Power Presents...
An Interview with Author Danielle Ackley-McPhail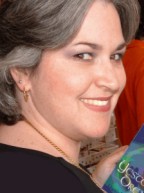 Today author Danielle Ackley-McPhail, stopped by to talk about his writing process and her Eternal Cycles Series--Yesterday's Dreams, Tomorrow's Memories, Today's Promise (don't you just love the titles?). If you're a writer, be sure to check out Danielle's Literary Handyman blog--it's amazingly helpful! Also, come back on Thursday for a guest post by Danielle on incorporating mythology into her writing!
http://feeds.feedbur...l2AUoC8zA</img>
http://feeds.feedbur...sGLiPBpWU</img>
http://feeds.feedbur...zBnMyn0Lo</img>
http://feeds.feedbur...72WNTAKBA</img>
http://feeds.feedbur...6IDK7rITs</img>
http://feeds.feedbur...N9vFwOqvQ</img>
http://feeds.feedburner.com/~r/Terribrucenet/~4/mAF2ru7e4zc
Source