Posted by
TBruce
, 06 February 2014 · 49 views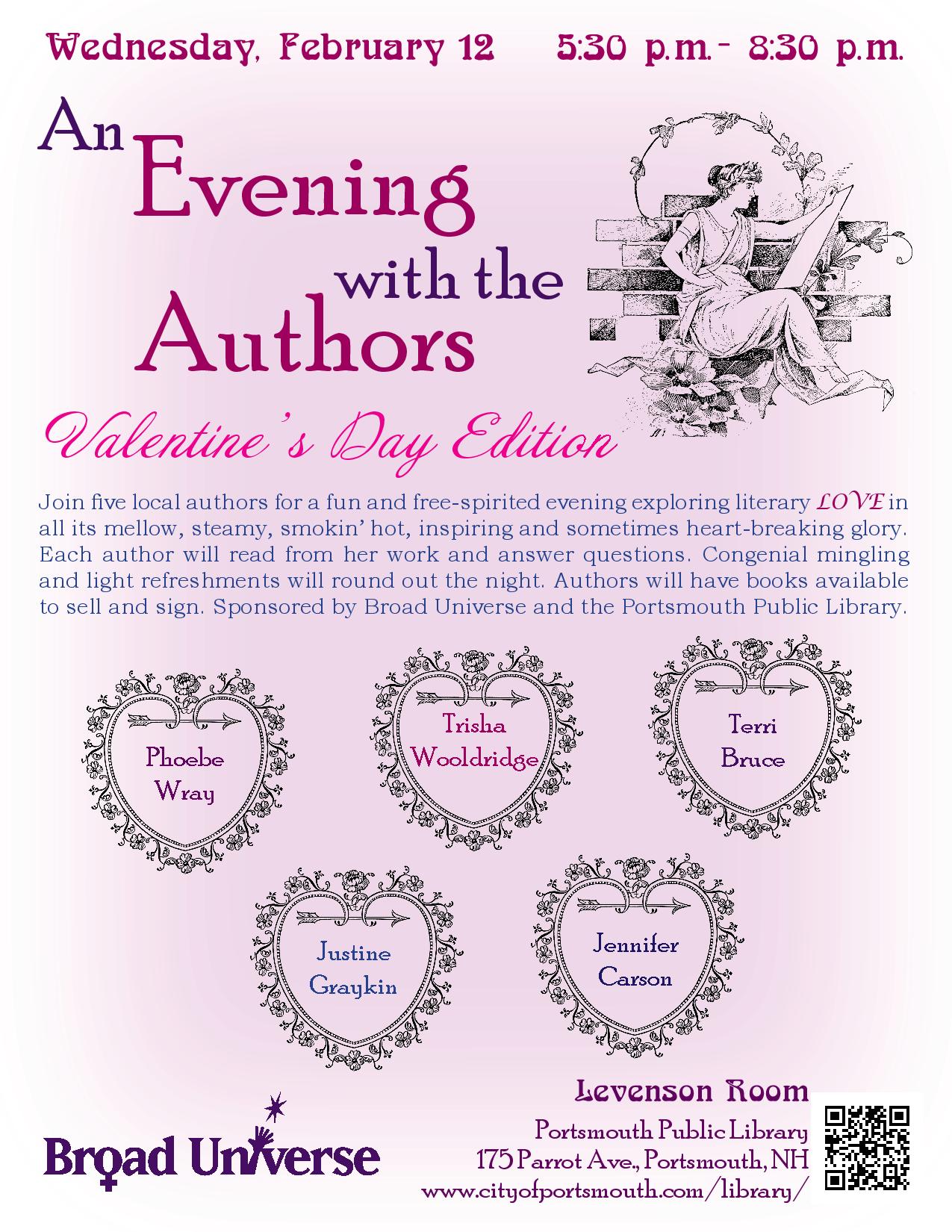 On Wednesday, February 12, 2014, join me and four other New England authors for an evening exploring the treatment of love in all its forms—from the platonic to the erotic—in literature. The authors—Terri Bruce, Jennifer Carson, Justine Graykin, Trisha Wooldridge, and Phoebe Wray—will read from their works and participate in a general Q&A, followed by a reception and book signing. Light refreshments will be served. This will be a chance to get up close and personal with the authors, so bring your questions and be ready to talk about your favorite books. This will be a fun and casual event and is free and open to the public.
The event will take place from 5:30 pm to 8:30 pm at the Portsmouth Public Library, 175 Parrot Avenue, Portsmouth, NH. For directions, visit
http://www.cityofportsmouth.com/library.
For questions or to RSVP, contact Terri Bruce at
tbruce@terribruce.net.
This event is sponsored by Broad Universe, an international non-profit association of men and women dedicated to encouraging, celebrating, and promoting women authors of fantasy, science fiction, and horror. Find out more at
www.broaduniverse.org
.
To be notified of other upcoming New England area author events, join the new
Broad Universe MeetUp Group
Source